---
SWADDLE WOOMBIE ORIGINAL
---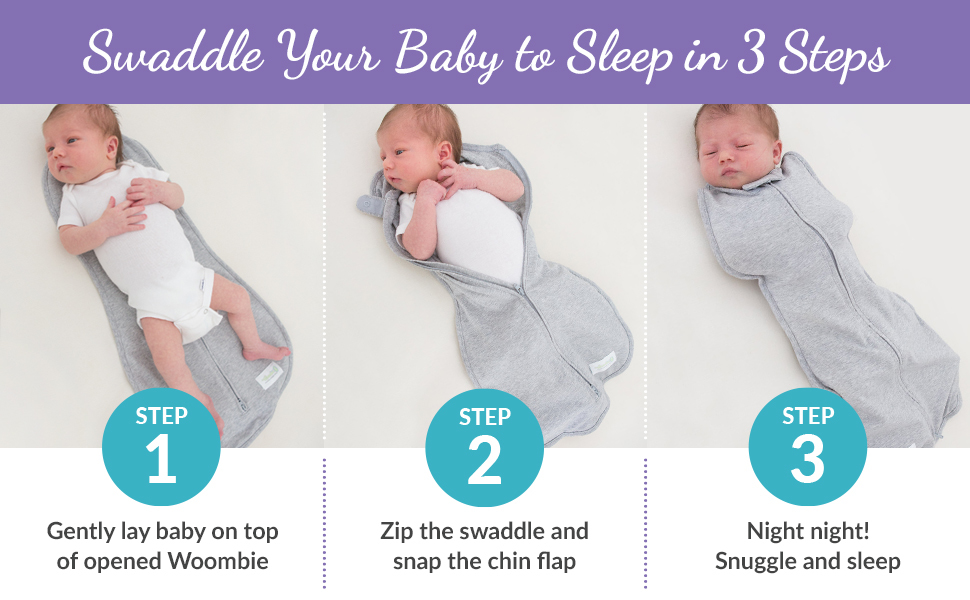 The Woombie Original swaddle is perfect for beginning with swaddling your baby in the first months of its life. Swaddling your baby with the Woombie Original swaddle is safe, comfortable and effective. The Woombie Original is made from wonderfully soft and breathable material: 95% organic cotton and 5% spandex, which makes the swaddle nice and stretchy. The design imitates the safe, secure feeling of being the womb. Your baby will therefore always feel safe and secure. This is very important in the first phase of your child's life. The Woombie Original swaddle is very suitable as a basic model for when you are starting swaddling.
Benefits of the Original Swaddle
The Woombie Original has many advantages. It provides ample freedom of movement, promoting healthy development. The breathable fabric prevents overheating or heat build-up and that makes the Woombie Original suitable for all seasons. In addition, this swaddle has a two-way zipper, allowing you to change your baby's diapers effortlessly while it's swaddled! This swaddle also prevents your baby from waking itself up with its hands, which means that cat naps are a thing of the past. Your baby will sleep longer and deeper and will therefore be more at ease. It will also reduce discomfort from reflux and colic. For fussy babies, swaddling with the Woombie swaddle can also really be a godsend.
Swaddling with the Original swaddle
It is proven that swaddling is perfect for letting babies sleep better, longer and safer. The Woombie swaddle has received over 20 awards for design and innovation and has been nominated "Mum's Favourite Swaddle" because of its effectiveness and ease-of-use. The infant care specialists at Woombie don't believe in restricting the arms and hips for establishing successful sleep patterns through swaddling. By imitating the feeling of being the womb with the unique design of the Woombie swaddle, we allow natural "womb-like" movements to occur during swaddling. The transition from womb to world will be safer, more comfortable and effective with the Woombie swaddle, which will surely be appreciated by mums and little ones.
Swaddle safely with Woombie
It is very important that your little one can develop in a natural way and can move its legs while it's swaddled. One of the key aspects in designing the Woombie swaddle was ergonomic safety for your newborn. That is why the Woombie swaddle is internationally recommended by the International Hip Dysplasia Institute.